Special thanks to Pennie Shaw Photography for providing the images.
Special thanks to Pennie Shaw Photography for providing the photos!
Wise Adult Day Health Services is proud to announce our SAVE THE DATE for our 30th Anniversary Celebration! Established in 1986, the Wise Adult Day Health program has been providing quality adult day health support services to seniors and adults with intellectual and physical disabilities from the greater Taunton area for 30 years this June! Please mark your calendars for Thursday, June 9th 2016, from 12 noon until 2pm, as we invite you to join us in celebration of this milestone in our program's history! A luncheon will be provided. Watch your inbox for our official announcement flyer and invitations will be going out soon! For more information or to make a referral, contact Nancy Pereira, Wise Program Director at (508) 880-0202 ext. 327.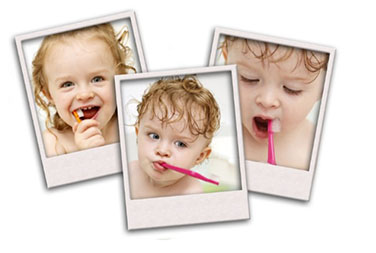 Dental Services will provide:
Dental evaluations provided by Registered Dental Hygientist
Dental Cleanings
Sealants (as needed)
Flouride varnish applications
Referrals to dentists
If you are interested in this service, please discuss it with your service coordinator.
All dental services are provided at Associates for Human Services, 68 Allison Ave., Taunton.
As a local physician and Associates for Human Services, Inc. Board of Directors member, I am writing because September is Baby Safety Month. What better time to assist young parents, and care givers, to safeguard their precious children by anticipating and protecting them against common hazards?
The sad fact is that 2.3 million children are accidentally injured and more than 2,500 killed annually, according to the U.S. Centers for Disease Control and Prevention.
Protecting our children involves more than educating them about stranger abductions and violence. It starts at birth by using an appropriately installed car seat, positioning infants on their backs to sleep, child proofing our homes, installing window and stair guards, covering outlets, removing ties from hoodies, keeping ties on blinds out of reach, locking up poisons and guns, and learning about choking hazards, fire prevention, falls and how very quickly a child can drown. Nothing takes the place of adult supervision.
For more information about protecting your child's safety, use local resources such as your child's physician and your local police or fire department.
Check out the American Academy of Pediatrics Safety checklists, at HealthyChildren.org, for detailed age specific safety information. Share the checklists with your family and friends.
Associates for Human Services (AHS) has two programs that serve children, aged 3 and under, which explain our concern for the safety of all children. AHS is a not-for-profit agency founded 41 years ago to meet a wide range of human services needs in Attleboro, Norton, Taunton, Raynham, Dighton, Rehoboth, Norton, Attleboro, Lakeville, Middleboro, Seekonk, Berkley, Fall River, New Bedford and Brockton.
Support services are provided, through a variety of programs for children, adults, and seniors experiencing developmental disabilities or delays, as well as families struggling economically. For more information about AHS, please visit www.ahsinc.org or like us on Facebook at www.facebook.com/AHSInc.
Early Intervention is happy to announce that two grants were awarded by the United Way of Greater Attleboro/ Taunton (UWGAT) and the Mayor's Office of Economic & Community Development (MOECD) to provide books and corresponding toys to increase pre-literacy skills. The goal of the new pre-literacy program is to develop language and other pre-literacy skills, to prepare children to enter school, ready to learn. The children offered this pre-literacy program would be enrolled in Early Intervention, demonstrating developmental delays in cognition and language skills. Reading level stages would be organized by age and level of difficulty for children and their families as they come into the program. The books will be introduced by demonstrating how to engage the child by first talking about the pictures that are seen and then, as attention
increases, by reading the written word. Techniques in engaging the child, with their new books and toys, will be demonstrated to the parent and homework left on a visit-to-visit basis. The homework would review the themes that the book captures, assisting the family to connect the concepts to the child and family's routines through toys, people and their environment.
Families will be empowered to better prepare their children to experience school success by setting a solid foundation of readiness. Research has shown that children who participate in a pre-literacy program graduate from high school at a higher rate than children who come from a similar background but do not have pre-literacy opportunities. Adding a pre-literacy component for families with limited opportunities to offer books and toys, whose children have delays in language, cognition or social/emotional development, would significantly impact the UWGAT and MOECD goals of decreasing high school dropout rates.
Funding for this EI pre-literacy component through the UWGAT and MOECD will help needy families, receiving services from Early Intervention, meet their goals in preparing their children to not only succeed in school, but also life. Debbie Jenkins, an EI Developmental Specialist, who also has extensive experience in pre-Literacy skills, will be delivering the services for these children, who are living in Dighton, Rehoboth, Seekonk, Taunton, Raynham, Berkley and Seekonk. Services will last for 8 weeks and families can talk to their service coordinator to discuss whether or not they fit the eligibility criteria and which session they can begin.